Reviews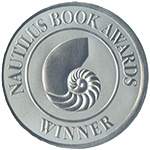 2014 Nautilus Silver Winner in Memoir/Personal Journey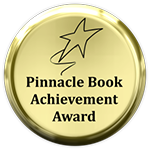 Pinnacle Book Achievement Award Winner
Reviews by Readers

Your book is like fresh manure for the soil of my soul. (my Dad was a farmer in North Plains, OR) Its juices are seeping deep and preparing for the next harvest.
Annette Henderson

What an amazing piece of writing! There were so many things I appreciated: how openly you handled the subject of race, how surprisingly candid you were about your heritage of having enslaved people within your family, how wildly generous you've been in your own effort to set this right. Big Topics at Midnight points a way and pioneers a direction, especially for white people. It signals an emerging alliance with African Americans.
Allowing yourself to struggle publicly with the contradictions of privilege, wealth, and Christianity is brave and HUGELY refreshing! Your discomfort with inequality is heartening – holy – may it spread! Christ would be proud. No one has all the answers but in Big Topics you've had the guts to open your mouth. Hallelujah!
China Galland, Author of Love Cemetery, Unburying the Secret History of Slaves and Longing for Darkness, Tara and the Black Madonna. She's currently completing an independent, non-profit documentary film Resurrecting Love, the Cemetery That Can Heal a Nation (www.resurrectinglovemovie.org)

I LOVE your book and the way in which you balance your story with the wider story of possibility and power. What's impressive is the full maturity you bring, integrating personal and social dimensions as a common witness.
Jerry Haas, United Methodist Pastor, former Director of The Academy for Spiritual Formation and Emerging Ministries

I loved the way your life was organized midst the lives of your ancestors. I could relate to so much of your story, having experienced similar situations, feelings, and confusions. Yes, I think it is "Every Person's Story" in many ways, especially for those of us who were born about the time of the cultural explosions of the last half of the 20th Century. I am in awe of the research you accomplished and the various group learning's you have had over the years. Thank you for putting it into a very readable narrative.
Gretchen Kimsey, The Dalles, OR

I am fascinated, impressed and moved by your writing. Your deep concern for our broken world and for the many injustices towards people and all of creation is a powerful witness, I believe, to anyone who reads your words. And the style in which you write is truly unique and creative.
Sr. Petronilla Metzger, PBVM, Retired Spiritual Director, Fargo, ND

Your book, so loaded with meaning, is a great fit for me. And I read slowly, partly due to my mind's habit of squeezing all the juice of meaning that I can from a text, and yours is a rich one!
So fascinating because we have some common themes in our stories. While I was in graduate school in Hawaii, relationship to the land became the concept behind my work (and still is). My thesis, "An Inheritance of Myth," was about my family & cultural inheritance of relationship to the land which was torn apart by the new culture of agri-business. I did a full-room installation about this loss. This was my way of reclaiming relationship to the land.
 
Your book is an amazing gem!! I've been mulling over who to pass it on to next, But maybe it's, "Nuts, get your own copy ... I'm reading this again!"
Chris Olson, Visual artist and teacher from St. Paul, MN

There were so many things that struck me, drew me in, challenged me, humbled me, comforted me, and surprised me that I honestly wouldn't know how to list them all. Let me just say, it was so great to journey with you through your writing. Several times, I would think "that's exactly how I am!" but had never put words to it. It made me feel less alone, more understood – and often a little braver to address whatever "it" was. Thank you for sharing so vulnerably and powerfully about very important "topics." I do not see things quite the same as I did before reading your book.
Julie T., Dallas, TX
Full text of Book Endorsements

There are many efforts (books, workshops, retreats, institutes, etc.) aimed at "fixing" folks: anti-racism, anti-classism, anti-sexism, anti, anti, anti, on and on. Some better than others. Some based on fear and guilt. Some based on people coming together without truly dealing with internal issues. But I don't really know of any that shows how we become unconscious in the first place.
We talk about hate being learned and so it is, but what if it is not directly taught in families and their actions still support unconsciousness? How do good God-fearing, family-loving, progress pioneers end up on the wrong side of the -ism line? What does that look like? How does that happen? To show this in a three part parallel -- your contemporary life, your generations, and the evolution of our country/society -- is a major intrigue and attraction of Big Topics at Midnight.
Apostle Alease Bess, Founder and Director of Community Wholeness Venture www.communitywholenessventure.org

Nancy Thurston tells the truth like it is in her straight-talking autobiography about growing up white, female and privileged in Texas, in the 50s and 60s. Nancy wakes us up right along with her to the issues that are so critical in these times: race, gender and class.
Those of us who come from families with land or inherited money often aren't certain what our ancestors did to create our financial heritage, what their negative impact on others around them might have been, and how our own spots of blindness play into the continuation of these patterns. Nancy's book provided me with an enlightened perspective into my own world of growing up white, privileged and female in the South. Mesmerizing reading! I couldn't put it down.
How do we speak up when we know something isn't socially just? Nancy gives us a road map to delve deeply into these topics with her and shows us how she healed herself somehow waking us all up at midnight and then healing us right along with her. A must read for those of us who need to be part of the change. This is the book I'll be recommending to all of my clients!
Olivia Boyce-Abel, Founder & Principal of Boyce-Abel Associates & Family Lands Consulting
www.familylands.com

Nancy has bravely and humbly taken the hardest step—she has committed to integrating all of herself. Most of us make exceptions and exclusions, or we engage in a little denial. Nancy resolutely refuses and, in so doing, raises the bar (in a very good way!!) for all of us.
Leslie Christian, CFA, Investment Advisor, Co-founder of Upstream 21

At the school where I work, we teach our children not to give up on hard relationships but to make their true feelings known in all situations and expect the other person to value them and do the same. I'm energized to know that there are adults who believe in this too and try to teach other adults how to do it. To me, real interpersonal conflict resolution is the most important work to do in this world.Nancy Thurston and Big Topics at Midnight is doing this work.
When I read Big Topics at Midnight, I was struck by was how much work it takes to make decisions that are different than the norm of the culture you happen to be in. To decide to spend/invest/save differently than what is done in popular culture is actually hard work.
Kathy Crisp, Teacher at Portland, Oregon's Village Free School www.villagefreeschool.org

In Big Topics at Midnight, Nancy's "coincidental" introduction to a national organization, Be Present, provides her with a model that leads to her own growing ability to listen to herself, to the wisdom and experience present in and accessible to her, as well as listening for that wisdom in others. Her beautiful open mind and heart led her to systematically examine her relations to her Church, financial status, natal State of Texas, gender dynamics, and race relations, among others.
This is a story of a BOLD journey to self-knowledge. Replete with extraordinary partners in that journey, this is also a tale of how to find and bind with those partners, in sustainable service to a vision for building a new world, another world. Caution: the habits of heart, mind, and practice presented in this book could be habit forming.
Laurie Emrich, Lead Partner, National Progressive Leadership Campus, www.leadershipcampus.org

Nancy's willingness to explore the voices within and to follow the leading of the Spirit in her choices is a powerful witness for those who seek transformation in the world for the sake of our children.
Rose Feerick, Director of Harvest Time and mother of two boys
www.harvesttime.cc

This book is revealing and fun. Nancy's book allows us to take numerous fascinating journeys to unravel the puzzle of life's meaning for her today. In a time when more and more of us want to know about our ancestors to better understand ourselves, Nancy encourages us to go deeper by superbly weaving her own stories in and out of those of her ancestors. Since my own ancestors' fascinating and horrendous endeavors have offered me deep wake up calls to dig further, I cheerfully applaud Nancy's adventurous personal research. Without a doubt, you will be inspired to do your own upon reading her book.
Holly Fulton, DeWolf descendant and participant in movie "Traces of the Trade: A Story from the Deep North" and board member of "Coming to the Table." www.comingtothetable.org and www.tracesofthetrade.org

Feeling the pain of our separation from each other is one thing; taking a bold look at the ways we have each internalized beliefs that reinforce our separation is another. Nancy Thurston's new book shows us how race, class and gender are keepers of the great divide, as the coded messages specific to our place in the stratum permeate our core sense of self and nearly every interaction we have.
Big Topics at Midnight is a guided voyage into the personal journey of one woman's authentic attempt to unpack racism and emerge whole. Nancy Thurston's authentic, bold and uncensored story paralleled my own experience with Be Present, where I was inspired to move beyond the familiar sadness and guilt associated with my white privilege and explore a deeper alliance that is at once both piercing and liberating.
With candor and self-awareness, Nancy forges a path that makes it that much easier to navigate for the rest of us. There isn't really a way to separate justice from love or love from spirit, so like all true quests, this one takes us back to our hearts, where the longing to be whole and connected beats with constant vigilance, luring us to do whatever is needed to finally transcend the barriers that keep us pitted against one another and even against ourselves. Big Topics at Midnight is a rare and precious gift to this most personal process.
Kimberly Carter Gamble, Producer, Director, THRIVE and CEO Clear Compass Media, LLC
www.thrivemovement.com

Once asleep to the ways in which skin color, gender, and money contribute to centuries-old injustices, Thurston, through the help of friends, family diaries, ancestral voices, and, most importantly, her courageous heart, wakes up. Her awakening forever changes her life... and, perhaps, ours too.
A woman of privilege, Thurston embarks on a sacred pilgrimage to unshackle the chains of race, class, and gender that have kept her a prisoner within her own myopic world. Her process of unfettering herself has social implications for anyone living in the United States, where the legacy of slavery, the power of money, and the category of gender still profoundly shape our lives. Insightful and powerful!
Blending personal chronicle, historical research, and ancestral voices, Thurston, a woman of privilege, embarks on a sacred pilgrimage to explore the ways in which skin color, money, and gender have shaped her life. Her distress over cruel injustices, that went largely unnoticed in her early years, lead her on a courageous search for healing and transformation in her own life, and it just might change our lives too.
Thurston is not afraid to go deep; nor is she afraid to go into the darkest places—her family's participation in the institution of slavery. Returning to her ancestral lands in North Carolina, she calls on the spirits of her ancestors and those her family enslaved to help heal the suffering of yesterday and today. Courageous and compelling!
Our country needs more Thurstons who will tell the truth of our past and present-day realities in relation to skin color, money and gender. Weaving together family archives and ancestral voices from years gone by, Thurston engages her slave-owning past, her family's accumulation of wealth, and the role of gender in order to tell the stories of injustice rarely told by our nation's privileged few. Thank you for your courage, Ms. Thurston!
AJ Johnston, M.Div., Executive Director of Mindful Peacebuilding, a student of Thich Nhat Hanh's and an ordained member of the religious order he founded: Order of Interbeing
www.mindfulpeacebuilding.org

True to its title, Big Topics at Midnight, this book is a provocative wake up call for us all. Nancy Thurston employs a fearless probing into her family's story, and her skillful prose, wedded to her relentless honesty, provides a clear pathway into truth-telling … a pathway not only for her but for the reader as well. I believe a parable to be an invitation into embracing the truth within us. If so, Big Topics at Midnight is a great parable.
The Rt. Rev. Rustin R. Kimsey, Bishop Emeritus of the Episcopal Diocese of Eastern Oregon

Big Topics at Midnight: A Texas Girl Wakes Up to Race, Class, Gender and Herself is a book of questing, questioning, growing and connecting. Nancy Thurston has chronicled her journey, her transformation and her healing in the context of honestly reflecting on her privilege through her experiences, experiments and explorations of spirit, race, class and gender. She does this in community, in partnership and collaboration with voices of the past and with people very different from herself and yet similar in their search for authentic relationships that serve the whole.
Jennifer Ladd, Jennifer Ladd Consulting and co-founder of Class Action www.jenniferladd.net and www.classism.org

It takes courage to confront your own class and race privilege, and then a whole lot more courage to lay out your struggles for all to share. Big Topics at Midnight is a thoughtful and deeply personal reflection of one woman's journey that couldn't come at a better time, given the polarization of income, wealth and power in this country.
Mike Lapham, Director of the Responsible Wealth project at United for a Fair Economy and author of The Self-Made Myth: And the Truth About How Government Helps Individuals and Businesses Succeed
www.faireconomy.org

As a woman born in the Deep South, I am in awe of the audacity and fierceness with which Nancy dove into her personal history to bring forth beauty, reconciliation, and healing for herself, her family and the world. Big Topics at Midnight is the embodiment of the Akan expression, Sankofa: One must understand their past in order to embrace the future.
Nancy grounded herself in the historical events of her life and the world, then interpreted those events through her experiences as a woman. This is the true embodiment of Women's history. Big Topics at Midnight is a potent story to guide other women to heal and reconcile their past in order to embrace the beauty of their female bodies, the ancestors, and the wisdom of the Divine Feminine.
I am deeply thankful for Nancy opening herself up to be a powerful vessel of remembrance, to bring back the stories never told, and allow these stories to wash away the pain and sorrow that has been inscribed upon the flesh, bones, and soul of America's history.
Reda Rackley, Ancestor Diviner, Expressive Arts Therapist, caller of ritual circles, and MA in Mythology and Depth Psychology

Big Topics at Midnight is a must-read for anyone in this country who wants to understand the power and beauty of deconstructing and demystifying white privilege. Nancy has given us an incredibly clear and simple architecture for white people - and those who care about white people - to move away from generations of racism past and to imagine and build a different future. Nancy's story is truly inspiring and gut-wrenchingly painful while making me laugh. Food for thought and dialogue for years to come.
Cynthia R. Renfro, CEO and Principal of Civis Consulting, partner, daughter, sister, cousin, auntie, friend

Spiritual journeys of any significance are never direct, smooth, non-stop flights. Rather, they trudge interminably and careen haphazardly over bumpy, unmapped roads. They make frequent side trips (both deliberate and unexpected). They come upon cul-de-sacs, apparent dead ends. They contend with heart-stopping, cliff hanging switchbacks.
The "reporting out" of such journeys in spiritual autobiographies, however, is often speeded up, smoothed over, and recounted from the vantage point of a "happily ever after" destination point arrived upon at last. But this witness to such a spiritual journey is altogether different. In exquisite detail, derived from astonishing memory, and articulated in vivid, multi-sensory language, Nancy Thurston takes us as companions along every twist and turn of the way.
In so doing, she "shows us that such journeys go back in time as well as forward. That they must consult ancestors (both inspiring and embarrassing) as well as contemporaries. That they can involve breaking treasured associations, and forging curious new connections." And—most important: that, as these journeys deepen our individual personal awareness, they inevitably both sharpen and broaden our social, institutional, and moral vision and vocation as well.
To accept Thurston's offer of companionship for this very wild ride is to be invited … no, to be catapulted into one's own adventure of spiritual discovery and discernment.
David Schlafer, Episcopal priest, homiletics professor, and author of Your Way with God's Word, The Shattering Sound of Amazing Grace, and Preaching What We Practice.