Practices & Me
Strong Enough for Big Topic Work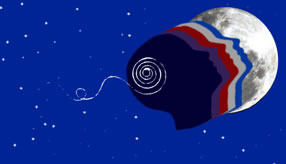 I bolted awake in 1984 when I first glimpsed that magical intersection of spirit, money and my global family. Aligning my actions and perspective with what I saw in that instant, however, wasn't easy or quick.
It was overwhelming to suddenly know that the world was so much wider and wilder than I'd ever imagined. It was destabilizing to realize that so many of the assumptions I'd based my life on were skewed or only true for certain people (usually others who looked like me).
With each new glimpse, it was tempting to wade into the depths of shame or drown in despair. I gave myself a bit of time to splash around in that muck, but the call on my heart was to take steps to align my thoughts and behavior with my new understanding of the context and call on my life.
The bottom line was that I needed to MOVE. It was important that I hold the vision I'd witnessed and wanted, but vision alone wasn't enough. To walk this journey within an unjust culture, and our culture is abundantly unjust, required practices strong and vibrant enough to provide the structure I needed for transformation, starting with myself then including the world around me.
I found rigorous and effective practices from two organizations—Wisdom & Money and Be Present, Inc.—and learned the practice of Standing in the Gap with Alease Bess. Here, as usual, the journey followed a spiral path of interconnections.
 
Read more about Wisdom & Money.
Read more about Be Present, Inc.
Read more about Standing in the Gap.