Site Map
Navigating this Unique Website with Ease
This website was created as a gift—rather than primarily promoting a product or service, it was developed to spark your thinking and imagination about personal and social transformation from the heart. It's a lot to explore all at once. This sitemap can help you dip in and out, finding just the tidbits you need to give you the strength and encouragement on this expanding journey of life.
Waking Up
One day you open your eyes and catch a glimpse of a much larger world outside the window.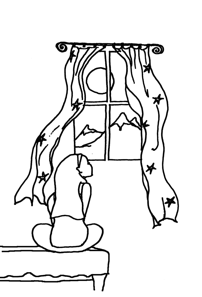 Included here are links to the following:
Waking Up & Me – Of course, I can only share my own story into this mysterious world of open eyes. Read mine, then ponder your own.
It's time – We haven't got all day. The problems are big and the potential for justice and equity is very exciting.
Big Topics at Midnight – My 7-year journey of looking back at my waking up journey and writing about it.
Big Topic Tidbits – Little tastes of Big Topics—race, gender, class, spirituality, and the earth.
Engage
You can't sit on the side of the bed for the rest of your life. As you wake up, it's time to open the door and step out, remembering what you've learned.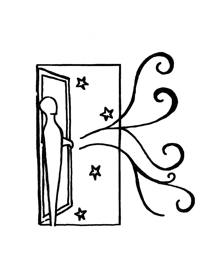 Included here are links to the following:
Awake to Engagement – Glimpse of my walking through that door.
Symbols and Words – Communicating when words just aren't enough.
Taking Risks – There is no need to take risks if you want things to stay the same.  However, this is a bold, risk-taking journey
Milieu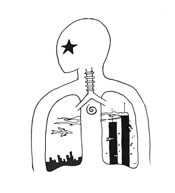 One of the hardest things to notice is the culture you were born into, especially the shadows held in the collective silence.
Included here are links to the following:
National Shadow & Me – Seeing what I didn't want to see.
Privilege – It's present and active. It's time to notice.
Resistance to a Diversity of Insights – It's easy to say "I like diversity," but hard to let go of what I think is the "best" or "right" way to do things.
Hope – It's hard to move forward when caught in distress and despair. And the shadow within ourselves and in our nation is only one part of the whole story.
The Practices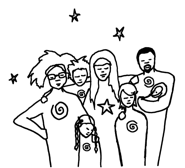 Figuring out how to keep moving would be overwhelming without time-tested practices. I'll share the ones that have been life-giving for me.
Included here are links to the following:
My Practices – I work with two organizations,Wisdom & Money and Be Present, Inc. Their rich practices—things like knowing who we are outside of anything that keeps us from fully engaging in the moment, transparency, listening to our own thoughts while listening to others, checking out assumptions, welcoming the shadow, play and creativity…
Wisdom & Money & Me (with internal links to Why work with people of wealth?, Why diverse partnerships?, Why use the Be Present Empowerment Model?, Wisdom & Money Core Practices and a Collaboration in Mississippi)
Be Present & Me (with internal links to Wisdom & Money's use of the Be Present Empowerment Model, How the Model assists with Diverse Partnerships, a Collaboration in Mississippi, and multiple blogs about the work of Be Present)
In addition, I was invited to Stand in the Gap by a friend – a willingness to stand hand-in-hand with others right in the middle of the gaping breech of division that cuts through our world. Why go it alone and without what you need for the journey? (with internal links to Opening the Conversation, Hurricanes in the Gap and a Collaboration in Mississippi)
Author/Blog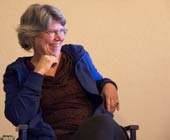 A little more about me and a link to six years of blogs on all sorts of topics – BIG and little.
Included here are links to the following:
About Me
Blog
Letter Letter to my future grandchildren, seven generations in the future, from Big Topics at Midnight
Buy my book
Contact Nancy