National Shadow & Me
One minute I'm holding my new grandson, delighted by his giggles, and the next minute I find myself nauseated by the latest morsel of news. I love this country and delight in the daily pleasures and interactions of my life here. So much is beautiful. And yet, a dark and sinister shadow is also part of our national truth.
I love this planet and country too much to continue to remain silent. It's not enough to roll my eyes and walk away from behavior that I know is disrespectful or unjust. Spewing out my righteous indignation in anger might feel good for a moment, but that rarely results in individual or structural root-level change.
My love requires me to fully step into my responsibility as a human being and a citizen, and to look directly into the nation's shadow, which also means looking directly into the ways this shadow has landed in me.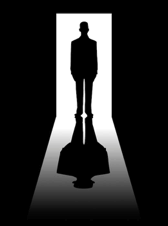 Let's start at the beginning. Our nation's founding supported the buying, selling and brutal slave labor of Black skinned people, the theft of Native People's land through forced migration and genocide, and the constricting of a woman's place to wifely domestic duties. The only people considered citizens, and thus to have rights, were white men wealthy enough to own land.
Over the centuries, we have made progress addressing racism and sexism, but the deeply buried shards of domination remain. "Progress" has primarily involved inviting women and people of color into the status quo, requiring them to fit inside the old, patriarchal system.
That which remains unexamined in the shadows is dangerous.
In 1886, eighteen years after the 14th Amendment to the Constitution was enacted to address citizenship rights and equal protection of the law for newly freed slaves, this amendment was twisted to give those rights and protections to corporations. Jim Crow and a whole system of blatant racial discrimination replaced slavery for Blacks while full citizenship was granted to corporations. Our entrenched system of hierarchical power-over has a long history.
As I considered what else I should include on this page, I sifted through my long list of ways the United States has led through domination: Japanese internment camps? Pollution and overuse of natural resources? The widening wealth gap? Unequal pay? Encouraging immigration for cheap labor—for example, building railroads (Chinese), agricultural labor (Mexican)—while simultaneously demonizing or incarcerating those who came here to work? The rising chaos and incivility in Washington DC?
A daunting list. I set down my pen and called my friend Alease.
That which remains unexamined in the shadows is dangerous.
I got off the phone with Alease and checked Facebook before preparing dinner. A good friend recounted her terror upon learning that a woman was kidnapped and raped nearby. She wrote that it brought back flashes of "when her own body was violated…and the shame so thick around that memory." My heart pounded as I read her words. The fear of rape weaves its way into my daily decisions: Do I leave a window open on a hot night? Should I risk walking to a neighborhood theatre after dark? Did I remember to lock my car doors?
That which remains unexamined in the shadow is dangerous, at least partly because the toxic shards of US domination values are stuck deeply within us. Some are conscious, but more often they are hidden in our inner shadows, unseen but ready to pounce when feelings of fear or vulnerability arise.
Today. Not just in the past.
In the journey toward justice we must always begin by looking inward: finding the shards of domination that are caught in each of us, and slowly rooting them out. But we can't stop there. Transformation requires that we live in alignment with our values right in the middle of this culture that is still riddled with injustice. Luckily, we don't have to do this alone or unequipped. This is a spiritual journey we can walk together, armed with transformative practices.
Read more about how I equipped myself for this journey—both through vibrant community and robust practices from Wisdom & Money and Be Present, Inc.
Read more about remembering the light when awakening to this darkness.
Read more about the complexity of privilege in this culture.
Here are a few blog posts about facing some of these shadows in our culture:
My Cell Phone and Violence: #1 and #2
Wail After Bombing
Homegrown Terrorism is the Battle Cry for Repentance
Which Court Will I Serve?