Rosegate Press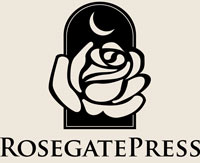 A yellow rose of Texas... from Rosegate
Photo by Ann Eames

Rosegate in Portland, Oregon
Photo by Scott Garman
Though I knew nothing about publishing, I always suspected that I would issue this book myself—at least initially. I believed that I could stay local and get top quality editing, artwork and cover and book layout design. One after another, amazing and skilled people walked into my life to help make Big Topics at Midnight the very best it could be.
I have experienced a sharp learning curve as I've made the leap from sitting at my computer to directing the detailed production of a printed book. I initially had lots of fancy names for my press—all of which escape me now—until I decided to look to home. I live in a beautiful twenty-unit condominium community called Rosegate. This was where the book was born and most of it was written. Thus – the perfect name for my budding press.
Though Rosegate Press has an inventory of one title, I like to think of her as a tiny division of the Universe Press. She may be little, but she thinks big.