Personal and Energetic Community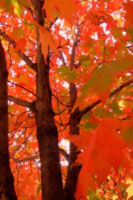 Photo by Judy Bork
For seven years I've worked through big topics and big emotions. I could have slogged through alone. I might have made it to the other side, but I chose instead to reach for support for my physical body, my energy and my spirit. It eased the way and opened doors much faster than I could have opened them alone.
Two of these women, Candice Covington and Rosemary Beam, the Earthmothers who appear in Big Topics at Midnight, have been working with me for seven years. I wanted you to meet them yourself.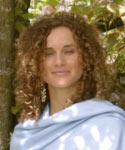 Candice Covington is a certified aromatherapist, body and energy worker. At the Chopra Center, Candice is a permanent artist, "painting" vibrations with essential oils and vibrational essences. Candice also creates ScentScapes, micro-environments created through essential oils, to invoke specific moods for any space. Her company, Divine Archetypes, offers three unique essential oil collections: The Tattvas Collection (undiluted exotic essential oils for working with personal karma), The Pure Collection (anti-pathogen, energetic purifying, aromatherapy/vibrational gem, cleansing mists), and The Primal Elements Collection (aromatherapy/flower essences in mist form, to invoke primal archetypes). Candice offers ongoing mentorship and workshops for her Tattvas Method & Certification for bodyworkers.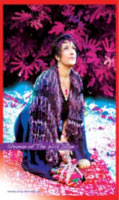 I'm Rosemary Beam a "Shaman of the Wild Divine." I have an untamed passion for life and am devoted to guiding the awakening of the human spirit to its multi-dimensional epic journey. Because of my childhood on a California ranch and years spent living in the wild, I bring a lifetime of communion with the energies of the Earth to my work as a healer, ceremonialist, international teacher and guide. In addition, I am a certified crystal healing instructor, shaman, Reiki master, creator of Crystal Nectar Essences, and I take people on expeditions of the soul—vision quests.
Practitioners
In addition to Candice and Rosemary, there are several other amazing women healers I wanted you to know about. If you don't live in Portland, I hope you'll find people near you to help support your physical and energetic body.
Kim Cottrell Feldenkrais® teacher in Portland, Oregon, founder of Vital Human: Community Feldenkrais® Community
Lindsey George BodyTalk practitioner in Portland, Oregon
Beth Yohalem-Ilsley, Acupuncturist in Portland, Oregon
Andrea Mathieson, Raven Essences and Grey Heron Women's Retreats in Toronto, Canada
Local Businesses
Given the choice, I always buy local. And I love supporting my family doing the work of their hearts—an extra dose of "local" for me.

Molly Thurston Parker, my niece, makes the most delicious gluten free savory and sweet hand pies in the world. Queen of Hearts Baking Company is located in Portland, Oregon.

Paul Thurston, my son, is busy at work as Head Brewer, crafting delicious brews at Base Camp Brewing, 930 SE Oak St., Portland, OR.

Lauren Holmgren, Paul's fiancé, is a therapist in Portland, Oregon, who specializes in pre-marital counseling, chronic stress, anxiety and depression. Lauren works collaboratively with her clients to help them cultivate their inner strength and live the life they desire. Lauren has a private practice and can be contacted at 541-554-8630. Her website is laurenholmgrencounseling.com.

Howard Thurston continues his engineering practice, New Paradigm Engineering, focusing on ecological building with a community emphasis.
My neighborhood in NE Portland/Hollywood is the center of my daily comings and goings. After writing for several hours, I often walk to nearby coffee shops or pub to continue working, meet a friend or take a break.
Aliviar Coffeehouse
Fleur De Lis Bakery and Cafe
Columbia River Brewing Company

If you don't live in my neighborhood, check out the locally owned businesses in your own neighborhood.
Libraries
What would I do without our public libraries? Here in Portland, I frequent the Multnomah Public Library and am grateful for their Sterling Room for Writers.