Organizational Community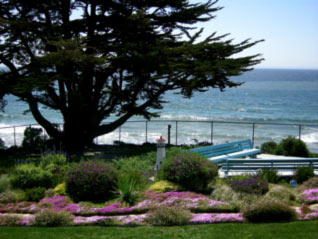 Photo by Judy Bork
Largely due to the vision and mentoring of three organizations, I have come home to myself and to the world around me. Each has offered me its own unique set of tools, perspective and flavor that has nourished my spirit and illuminated the path. Within the middle of all three organizations, I am on holy ground.
The partnership with these three organizations began before I started writing, continued through the crafting of Big Topics at Midnight and deepened in the middle of a nine-year process of partnership.
Naively, I dreamed that Harvest Time friends could give away land located in a particularly violent and racially divided part of our country, historically and currently, in such a manner that the process itself would encourage sustainable partnerships across the big divides of race, class and gender. Representatives from Be present, Inc., Community Wholeness Venture, and Harvest Time, joined with Mississippi native Mary Brooks Tyler and a few others and together walked the long journey into a different paradigm of gift.
We trusted the wisdom of a circle that included giver and gifted to discern next steps instead of assuming decision making rested with the giver alone. We believed that the Holy Spirit would speak to us if we listened to each other and to the land. Here is story of our Mississippi journey.

Be Present, Inc. believes that in order to create peace and justice for all people, we are all responsible for examining the impact of race, gender, class, power, homophobia, and more, on the effectiveness of our relationships and social movements. We develop sustainable leadership for social justice through teaching the Be Present Empowerment Model®, providing training and systems of support, building a national network of activists, and fostering active partnerships with other nonprofits engaged in strengthening the capacity of individuals, families, schools, communities, and organizations to thrive and change the world.
Be Present, Inc.'s roots are traced to nationally recognized trainer and social change activist Lillie P. Allen's groundbreaking Black & Female: What is the Reality?® Workshop at the First National Conference on Black Women's Health Issues." Forty years later, Be Present has launched the Black & Female Leadership Initiative, supporting organizational and global collective leadership for the 21st Century.
One critical aspect of Be Present's approach is to place fundraising in the middle of all aspects of its work, flowing in alignment with the organization's vision. We in the Vision-Based, Social Change Fund Development Team expand the boundaries of philanthropy, by building a diverse social justice movement sustained by trust, mutual respect and equality. Nancy explores this unique approach in this YouTube clip recorded during the second session of Be Present, Inc.'s 18-month National Training Institute on Race, Gender, Power and Class.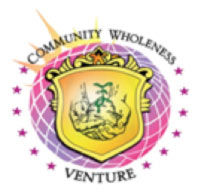 Community Wholeness Venture (CWV) is changing the world, one heart, one mind, one life at a time. Our exciting challenge is this: for systemic change to occur, people must learn to negotiate and maximize many differences in culture, values, religion, abilities, understandings, and more. CWV is founded upon the premise that the only way to change what is outside us is to change what is inside us. We are building leaders from the inside out. We need individuals to step forward into divine destiny and to skillfully use biblical principles and spiritual gifts to change the world by changing lives.

Harvest Time invites Christians of wealth to come together in circles to engage with money as a doorway to spiritual transformation at the personal, communal and systemic levels. Through small group retreats, personal spiritual companionship and written reflections, Harvest Time offers inspiration, encouragement and challenge to people of wealth who desire to align their faith and their financial resources. Rooted in the Christian tradition, Harvest Time welcomes people of all faiths who feel called to join our circles and journey along the path of Spirit in the service of love, joy and justice.
I hope you will check out the work of these three organizations and learn more about their work. I am so grateful that I followed the nudge to contact them.
Therefore, ten percent of the proceeds from the sale of this book will be invested in Be Present, Inc., Harvest Time, and Community Wholeness Venture.