The Flow of Gift through Three Organizations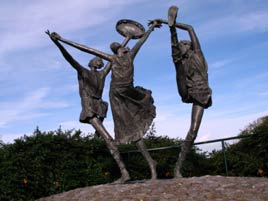 Photo by Judy Bork. Taken in Ireland.
Largely due to the vision and mentoring of Be Present, Inc., Wisdom & Money and Community Wholeness Venture, I have come home to myself and to the world around me.  Each has gifted me with its own unique practices and wisdom and, thus, has nourished my spirit and illuminated the path.  Within the middle of these three organizations, I am on holy ground.
Donations from the sale of each book will be made to Be Present, Inc., Wisdom & Money (formerly Harvest Time), and Community Wholeness Venture.

Be Present, Inc. believes that in order to create peace and justice for all people, we are all responsible for examining the impact of race, gender, class, power, homophobia, and more, on the effectiveness of our relationships and social movements. We develop sustainable leadership for social justice through teaching the Be Present Empowerment Model®, providing training and systems of support, building a national network of activists, and fostering active partnerships with other nonprofits engaged in strengthening the capacity of individuals, families, schools, communities, and organizations to thrive and change the world.
bepresent.org
Wisdom & Money

What would you do with your wealth if you made financial
decisions from the mystical heart?
Grounded in the prophetic and wisdom traditions of Christianity, Wisdom & Money invites people of wealth to engage with money as a doorway to spiritual transformation at the personal, communal and systemic levels. Wisdom & Money was formed in January 2017 by a few circles of spiritual friends who had gathered for several years in an organization called Harvest Time to share our money stories, pray together, and explore the challenge of engaging our finances in a manner that is in alignment with the Holy Spirit. Some of the questions we asked were: How does a person of faith, possessing disproportionate material privilege, live with integrity? Can money move rightly in the world in service to justice and in alignment with the Holy Spirit? How does Love speak to money? How does money act in Love?
wisdomandmoney.org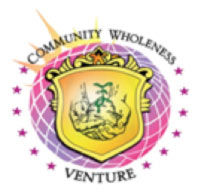 Community Wholeness Venture (CWV) is changing the world, one heart, one mind, one life at a time. Our exciting challenge is this: for systemic change to occur, people must learn to negotiate and maximize many differences in culture, values, religion, abilities, understandings, and more. CWV is founded upon the premise that the only way to change what is outside us is to change what is inside us. We are building leaders from the inside out. We need individuals to step forward into divine destiny and to skillfully use biblical principles and spiritual gifts to change the world by changing lives.
For more information, email Alease Bess, apostlebess09@earthlink.net